How to deal with a car breakdown abroad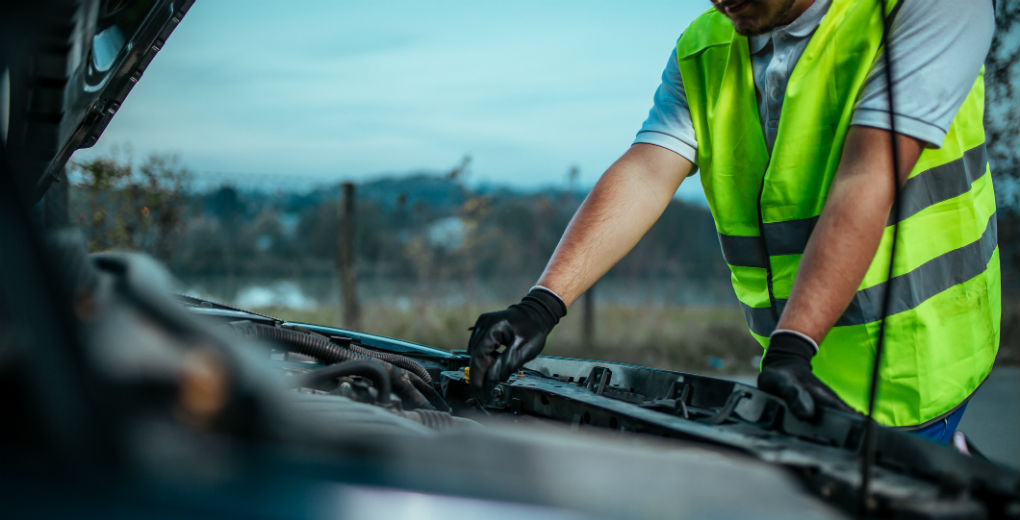 Driving abroad is a great way to allow you more independence when travelling and can make getting around when you're there much easier. It may also work out cheaper than other modes of transport; especially when you consider airport parking charges, baggage fees and other expenses that come with air or sea travel.
With more and more UK residents opting to drive abroad, it's wise to get prepared against the risk of anything going wrong with your vehicle when you're outside of the UK. If you're thinking about driving to and around Europe for your next trip away, are you prepared should your vehicle breakdown while you're out and about?
Prevention is the best defence
Reduce your chances of a breakdown abroad by conducting all the necessary checks in advance and ensure to take extra precautions during your trip. The best thing to do would be to put your car through a full service beforehand, so you know all the essentials are taken care of and your car is at optimum efficiency. Failing this, do as many checks as you can yourself, taking into account important factors such as tyre pressure, lightbulbs, oil and washer fluid levels.
Always be prepared
There are certain things you will need to carry in and display on your vehicle in order to avoid fines and complications when driving in the EU, this is especially prevalent if your car breaks down and you require assistance from the local authorities. Some countries require you to hold a passport which is still within 6+ months of expiry, while others–such as France–legally require you to carry a warning triangle to display in emergencies. Make sure you know what these are and get prepared before you arrive at your destination.
Go green
It's predicted that many UK motorists will now need a Green Card if driving in Europe following Brexit. This proves that you have valid insurance in place that allows you to be driving the vehicle. To find out more about this, speak to Rollinson Smith Insurance Brokers, It's recommended that you get this sorted at least a month before travelling.
Motorway breakdowns
Breaking down on a motorway isn't only frightening, it can also be dangerous if you don't follow the correct steps. If you're able, make sure to pull as far away from the traffic as possible and activate your hazard warning and side lights. All passengers should safely exit the vehicle out of the door away from oncoming traffic. Seek assistance either by using a mobile phone or accessing a free emergency phone located on the roadside.
You can find out more about how to correctly react in a motorway breakdown here.
Roadside breakdowns
If you breakdown on a quieter road, make sure to pull over in a safe place if possible, activate your hazard warning lights and place your warning triangle if required. You will then need to get all passengers safely out of the car and contact assistance.
Seeking help
No matter where you breakdown, your next step once you can be assured all your passengers are safe from traffic is to phone for help. If you have European breakdown cover in force, you will simply need to contact your providers at this stage and wait for them to arrive. However, without breakdown cover in place, this is a little more complicated.
In this instance, you will either need to arrange for your car to be towed to a local car dealer or set up breakdown cover to start immediately. Just note, this will likely be subject of a fee of up to £90. The trouble with arranging help yourself is the risk of excessive call-out charges, language barriers, long waiting periods and unnecessary stress for your passengers.
Safeguard your journey
If you're considering driving abroad, get in touch with Rollinson Smith Insurance Brokers to check whether you're covered for breakdowns whilst abroad. If you're not, we can arrange either upgrade your existing policy or arrange a standalone European breakdown policy to protect you over the period of your trip. It's worth taking note that even if you have travel insurance already in place, it most likely won't account for costs associated with vehicle breakdowns.
Call us on 01952 607600 to sort your cover today.